Front Line Leader Training
Front line leaders directly impact your customers by directing teams of people who provide value.
Their jobs require them to be responsive, organized, standardized, outstanding problem solvers and patient coaches.
Front line leaders include nurses, production leaders, project managers, supervisors and team leads.
It is the responsibility of the management team to ensure these leaders are supported by defined:
Processes
Leader Standard Work
Daily metrics to assess, "Did we win today?"
Problem-solving techniques to enable them to drive teams towards excellence
Facilitation and education of the entire workforce in problem solving and continuous improvement.
We will work with you to:
Assess your front-line leaders
Develop daily metrics to measure performance
Create both standard work and training to blast forward with continued success
Training Yielded Best Results When Customized
Continuous Improvement and Problem solving training shows best results when customized to the audience: Sales, Sourcing and Government focused Green Belt Training developed for specific organizations
Opportunity: Three different organizations were pursuing a Lean Six Sigma journey and started with their operations and engineering teams. After a year, other team members outside of these functions were pulled into projects to assist. The leadership team recognized 'function-specific' training would better enable them to address problems unique to their way of work. The Sales team requested specific training so they could 'talk the talk' with their customers who were launching their own Lean Six Sigma initiatives.
Sales and Customer-Service specific Lean Six Sigma Green Belt training focused on documenting voice of customer and solving specific issues
Sourcing specific Lean Six Sigma Green Belt training helped procurement teams reduce cycle time and waste
Government Specific Lean Six Sigma Green Belt training helped district employees focus on service improvement
Results: People are better able to leverage the methodology, tools & techniques when the examples and training approach is specific to their everyday work. Customizing the delivery was so popular that several cohorts followed the initial ones to ensure broad organizational capability. Salespersons indicated their comfort level increased significantly to enable better discussions regarding improvement opportunities with their customers. The training caused them to launch their own internal improvement efforts with sales and service teams.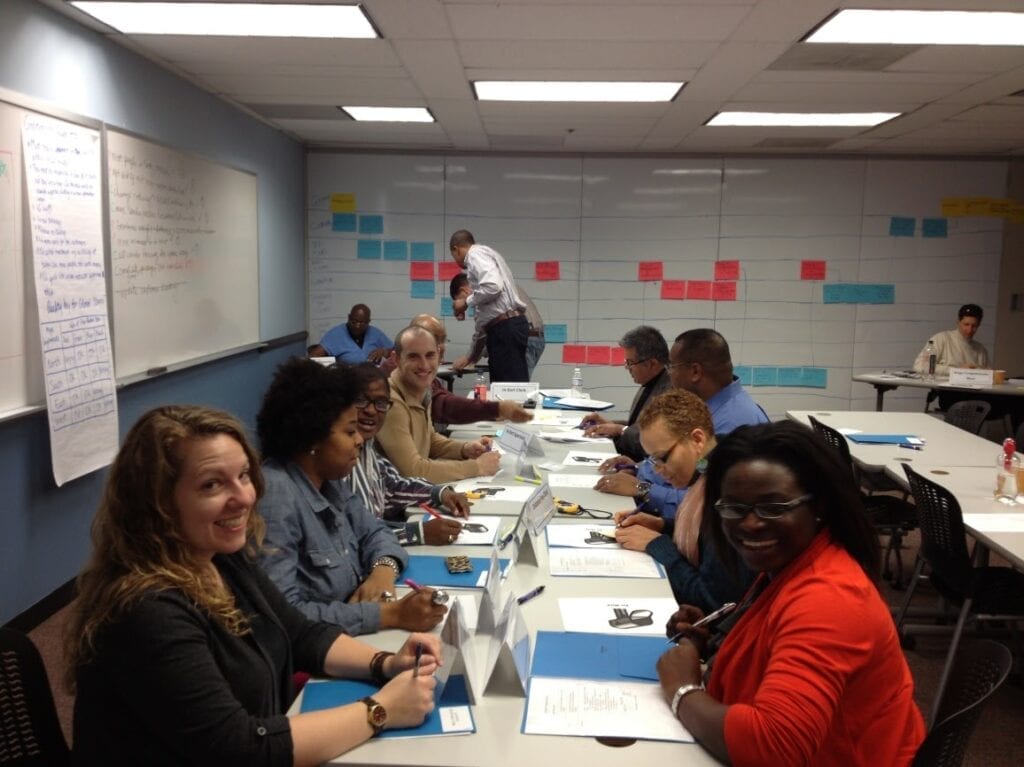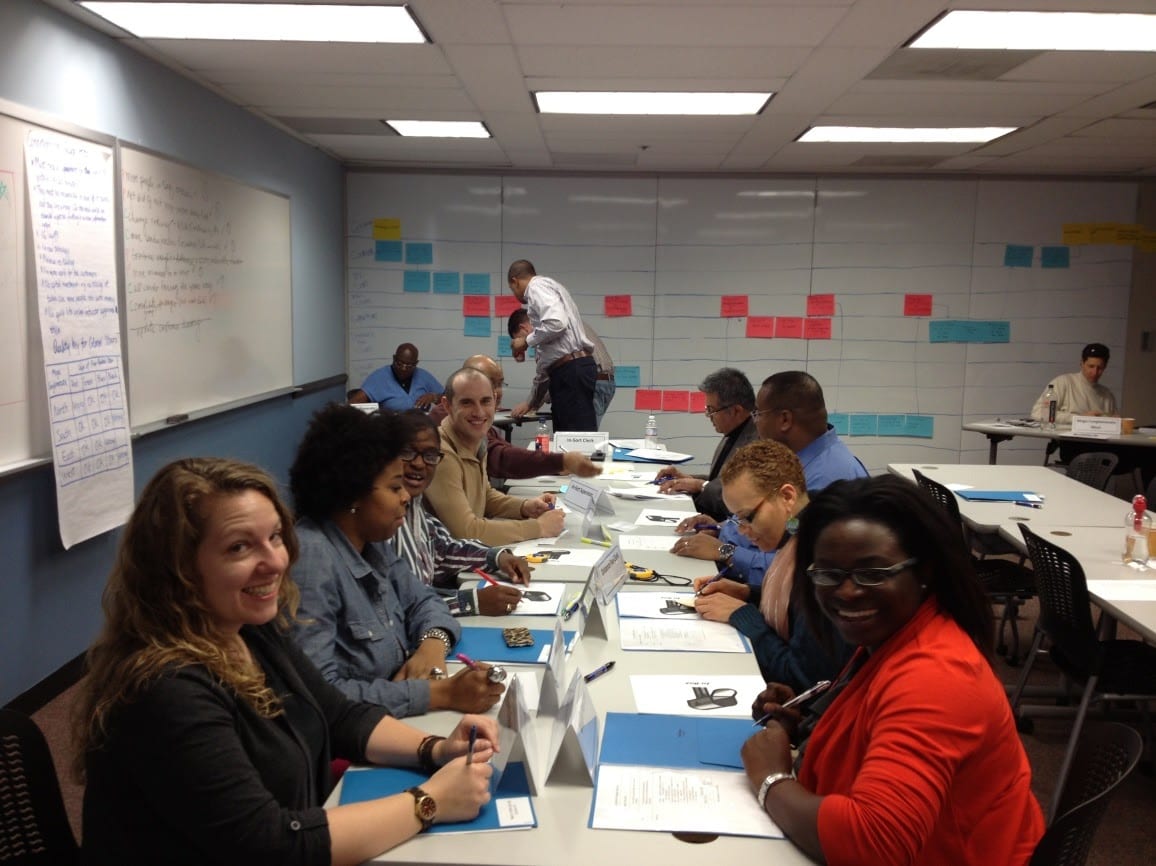 Who in your organization is closest to your customers?
Are the people closest to the value-adding work able to spend >85% of their time adding value?
Would you describe your leadership team as 'servant oriented', meaning the top of the organization is set up to serve those closest to the customer?
Do customers buying similar products or services have a similar experience with your organization?
Do new employees describe their onboarding as smooth, where they are set up to quickly add value?
Do people see front line leadership as a key opportunity to learn and grow?
Get in contact with our Front Line Leader Training experts.