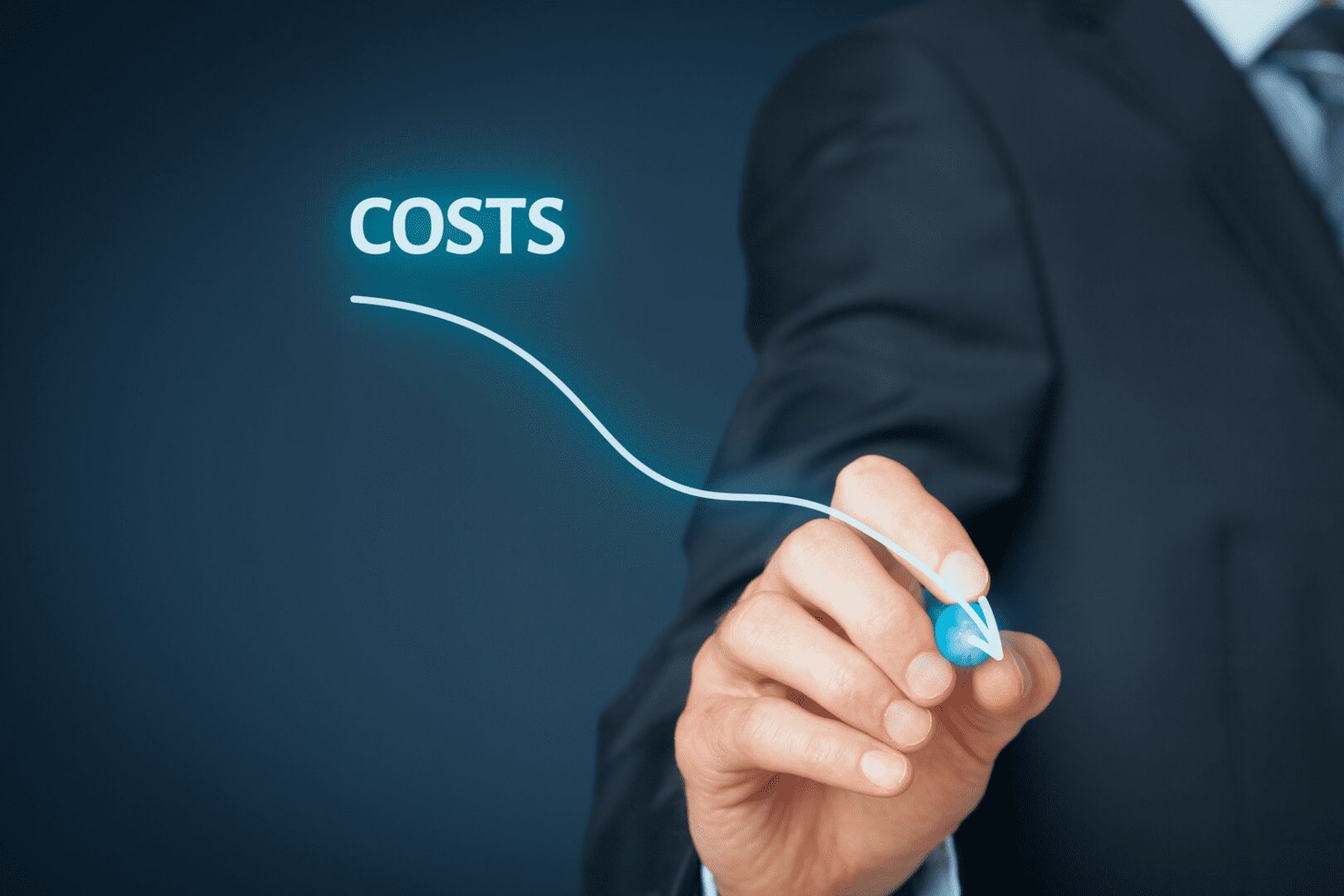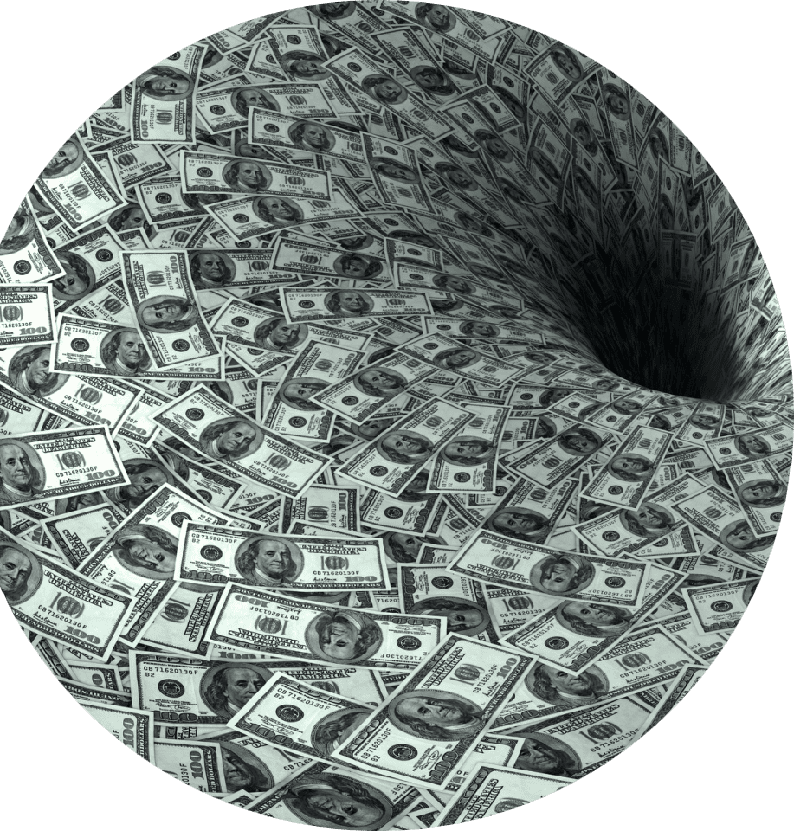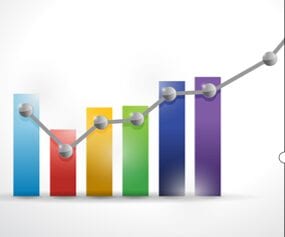 Problem: In a nationalized mental health institute hospital, weight gain while in care remained a key problem with roughly 40% of patients gaining in BMI during the first six months of their stay. This cost the hospital additional offsite visits and cost patients in terms of health & time. After analysis and discussions with stakeholders, the following solutions were implemented: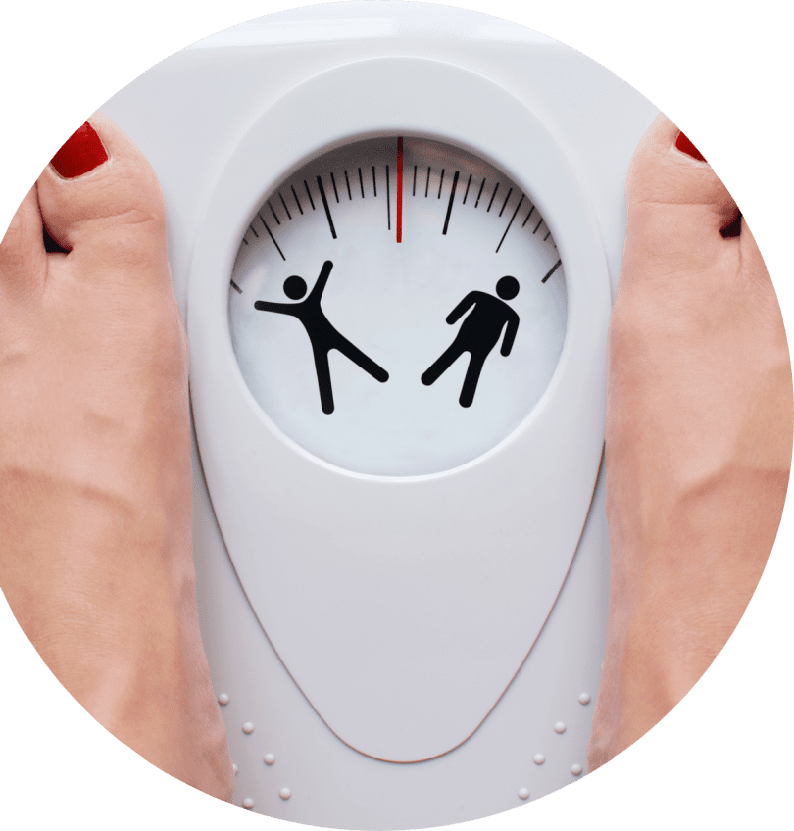 Results: Once the Hospital paid attention to the obesity issue, the obesity population among individuals in care gradually declined. Over a two-year period, the percentage of obese patients declined from 42% to 34%.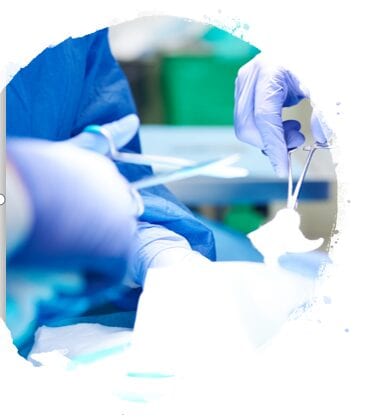 Problem: A manufacturing company of a chemical product had a high rate of returned, nonconforming product with one of their healthcare customers. The customer complained the defects required them to add resources to sort the good product from the bad in order to protect their end-customers from the nonconformance. Both organizations had a high level of frustration when interacting regarding these defects. Neither trusted the other to accurately sort nonconforming material. In response, the manufacturing company developed a rigorous internal rejection program to protect the healthcare customer from defects, but resulted in a high scrap rate, at times up to 30% product thrown away.
Results: Customer rejects dropped 73% to a minimal level, from several hundred thousand dollars a month. Internal rejects for this reason code also saw significant reduction saving the manufacturing company over $670,877 annually.
Problem: A centralized billing process responsible for billing $750M of IT products and services, including Compute, AS400, Corporate Services, and Telecom services had complaints from customers that the process was not transparent, difficult to use, untimely and required significant rework.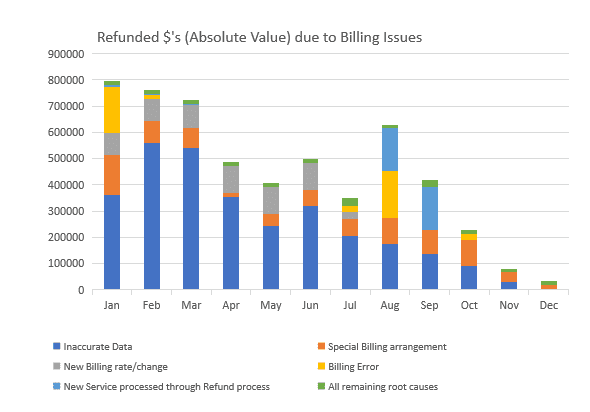 Results: Team was able to boost net promoter score results from a negative value to positive score within 6 months. Refund dollars dropped from $848K in January to $32K in December, a 96% drop in refunds processed.