Lean Six Sigma is a data-intensive, problem-solving methodology that focuses on improving the quality of a product or service in the eyes of its customers. Lean Six Sigma combines lean principles of speed and agility with Six Sigma focus on improving and sustaining customer-affirmed quality. Combining these two approaches allows businesses to implement sustained process improvements which:
Increase customer loyalty

Drive customer satisfaction up

Drive costs down 

Provide visibility into the process making it much easier to understand, communicate, simplify and change as business/customer demands change
Principles of Lean Six Sigma: 
The activities that cause the customer's critical-to-quality issues and create the longest time delays in any process offer the greatest opportunity for improvement in cost, quality, capital and lead time while resulting in increased customer loyalty.  

Always solve or contain first the external quality problems that affect the customer. The internal quality, cost, inventory and lead time problems will manifest themselves in the time delay they cause.

The people closest to the work are the best equipped to improve it.  A team approach is required to achieve Lean Six Sigma success.

The power of Lean Six Sigma is in using its methodology to scope large opportunities into project-sized buckets, enabling the team to drive break-through improvement.  DMAIC refers to the methodology used to implement Lean Six Sigma projects.
Are your customers using Lean Six Sigma and requesting you join in their efforts?

Do you have a leadership or training program that helps people attack everyday work problems?

Which problems are discussed year after year, day after day with no resolution?  Would you like to have a plan to attack these?

Is your organization data driven? Where is your organization on this spectrum from 1-4?  Answering this question will enable you to assess how 'Six Sigma-like' your organization is.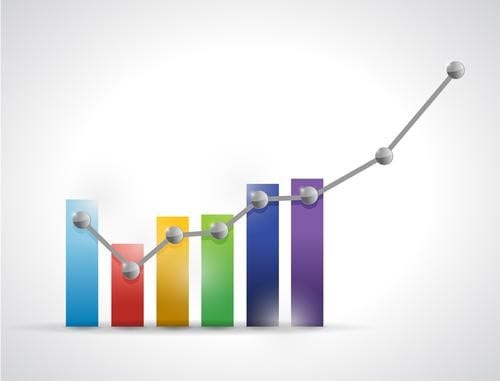 Define, Measure, Analyze, Improve, Control Approach (DMAIC) – for teams to effectively attack the opportunity, they must be taught a methodology to improve.  Depending upon complexity, teams can use a cycle of plan, do, check act, (PDCA) or the DMAIC (Lean Six Sigma) project-based approach. 
Customer – the organization or person who determines whether the product or service is acceptable.  They can be internal or external.
Stakeholder – Persons who affect or are affected by the project.  
Critical to Quality (CTQ) – Those product or service characteristics which have the largest impact upon the customers' definition of 'acceptable'.  
Process Capability – a measurement of the process' capability to meet the customers' CTQ requirements.
Improvement Goal – Level of improvement targeted by the team after the measure phase determine the current state capability.
Project Charter - An agreed to document, signed off by project champion and sponsor, which states the problem (where, when, why, to what extent and impact), scope, team, financial benefit, customer, timeframe and targeted improvement level.
Project Champion – Highest level person selecting the project and approving the project team.
Project Sponsor  - Typically the process owner who is responsible for the results and will work closely with the team to ensure barriers are removed and progress made.
Process Map – High level representation of the: customer and their output requirements, process steps involved, inputs and suppliers of those inputs.
Gage R&R – tool used to measure whether your data collection system adequately provides information without adding too much variation attributable to the measurement system.
Piloting and Hypothesis testing – The key to accelerating improvement efforts is to enable teams to experiment, assess impact and revise.    Teaching them how to effectively pilot to test their hypothesis that a certain solution will be effective enables them to move through the solution phase as quickly as possible.
Design of Experiments – A specific and more efficient way to test multiple variables at one time instead of testing one variable at a time to discover critical root causes.
Input Metrics (X's) – Measurements of supplied information, materials, or process steps required to complete a process.
Output Metrics (Y's) – Measurements of process outputs which are qruied to meet a customers' CTQ requirement.
Financial Benefit and Cost Analysis – at the start of the project the team must document the cost of the current state or at least estimate this to determine the financial benefit of addressing the problem.  Often the team creates a ratio of defects to the cost of doing business in the current state. Certainty regarding this estimate improves as the team moves through the DMAIC phases.  Once solutions are identified and defects are reduced, cost and financial benefit are confirmed.
Control plans – in order to sustain improvements, effective control plans must be documented, established and measured using the KPI approach.  Doing this right the first time ensures teams avoid a continuous 'solving the same problem again and again' loop.
Opportunity In a city's behavioral health emergency clinic, staff and patients vocalized their frustration at the wait time required to receive care.  Many patients in this high-risk population often were forced to return the next day due to long wait times to see a clinician.  To meet daily staffing requirements, the clinic's physician leadership team resorted to pulling workers who were co-located but from a different agency.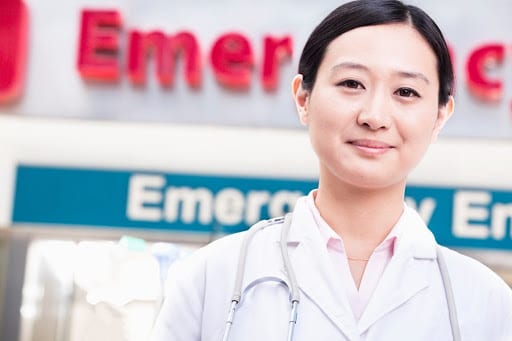 Analysis of care visits identified 3 distinct populations requiring differing levels of care and process steps.  Separating these in treatment approach allowed a reduction in time to treat

Improved staffing plan allowed clinic to focus appropriate resources for specific times and case types

Clarity at reception process regarding the clinic's purpose and target population reduced the number of patients using the clinic for court appointed or regular doctor care.

Template treatment plan reduced nonvalue added activity and duplication between care providers
Results:  The clinic reduced incoming flow of non-appropriate patients, reduced average complete care time by 11% with many patients experiencing a reduction from 6 hours to less than 2.  Staff expressed positive experience with piloted changes and a more predictable work schedule.  Leadership team used the data to plan staffing to accommodate seasonal spikes in patients requiring care.