Great results happen for your organization when teams and projects are aligned with the executive team's plan to increase profitability.  A well integrated cost management and growth program process will help your organization to win!
We offer Fortune 500 and private equity company experience tailored to your operation, whether small or large.  We will work with you to develop support cases for your organization that prioritize effort, time and money.  The primary objective is to see sustainable results quickly, spreading enthusiasm with customers and employees alike.  As trusted advisors, our goal is to understand and leverage your unique culture, context and priorities as we develop a strategy for profitable growth.
Where does an operational

excellence (OPEX) strategy fit within my organizational playbook? And how is it used? 

Does my team know our critical success factors? Can we define at least one tactic and at least one metric per factor ?

'How' am I going to utilize the resources, processes and technologies to accomplish the 'what' to accomplish (i.e. our

Corporate Strategy)?

Are there certain opportunities that we can take advantage if my team knows where to seek out the areas where we are bleeding cost? 

Is my team aware of my customer's

pain-points

?

Will my team's learning be engaging and enjoyable? Will we have the support needed to fuel continuous improvement in the long-term?

Will we achieve our goals soon after starting a development program?

How do we evaluate implementation and project results?

How will we implement

quick wins

to build buy-in?
Hoshin-Kanri X Matrix is a planning and review tool which connects strategic objectives to projects & resources.  The tool is used to map 3-5 year to 1-year objectives.  1-year objectives are then linked to metrics, projects, and project leaders so that organizations can select those projects which will have the most impact.  Typically developed during an annual planning process, the matrix is reviewed and updated quarterly by the executive team to ensure the right people are working on the right projects to drive strategic results.
OPEX Scorecards Are used to prioritize and show improvement over time by identifying performance regarding: customer perception of value, efficiency, inventory, cultural engagement in continuous improvement, EBITDA and any other metric key to your strategic objectives.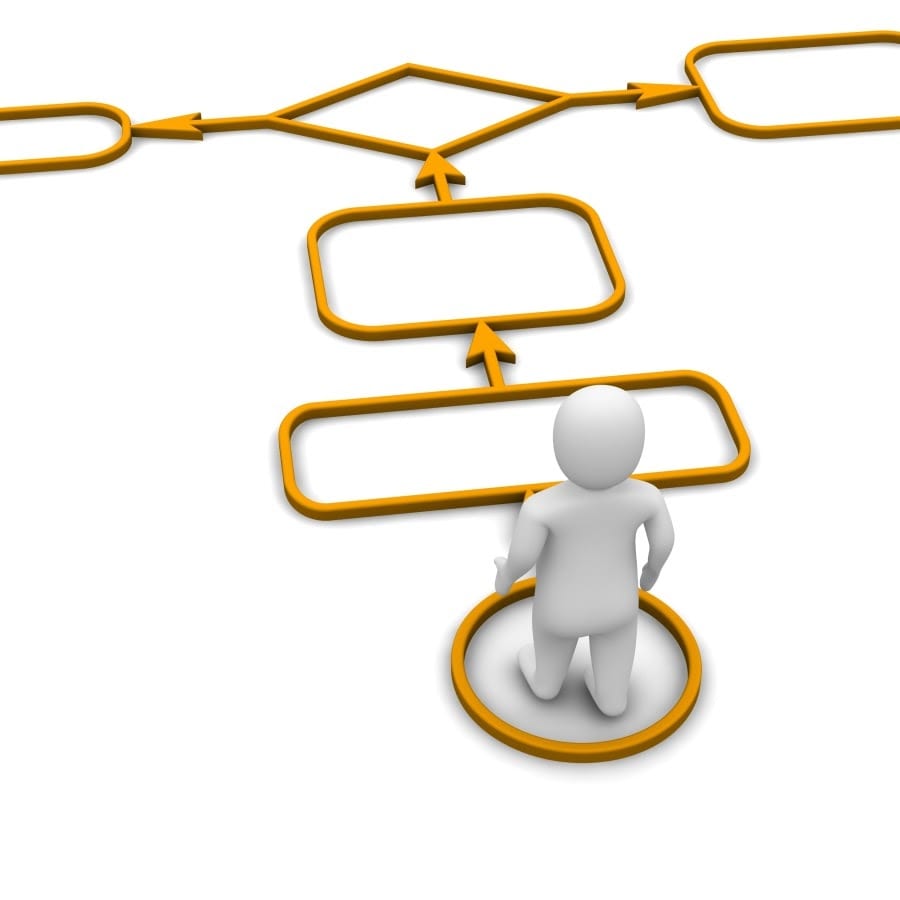 SWOT analysis A team-based analysis which identifies your organizational strengths, weaknesses, opportunities and threats (SWOT).   When done from both short and long-term perspectives, use of the tool helps determine the right operational excellence focus.
Financial Review Often companies are not clear on what is driving their current cost situation.  They may know where they see the cost but not why it's so costly nor where to dial in for focus.  A financial review can help by using your internal accounting metrics on a customer, process or location basis.  A value stream map combined with the financial review will allow you to document at a high level the cost of delivering value for a particular customer segment or product category.
Customer Review Certain customers can be easier to serve than others. Performing a customer profitability review can help you reassess whether all of your customers fit your market objectives.  Sometimes 20% of your customer base drives 80% of your cost and worse than that, for a low margin.  Conducting this review forces your sales and operations teams to discuss the appropriateness of your operating model.  You could be providing more attention to less strategic customers while denying your best and most profitable customers from a broader and deeper relationship with your organization.
Net Promoter Score – start with this tool to ask your customers to provide their willingness to recommend your products/services.  Their responses provide a numeric rating representing the % of promoters vs detractors.  The higher the % of promoters, the higher your net promoter score.  
It's important to have a significant statistical sample which is representative of your customer base and to include those customers who represent your strategic market direction.  If done in a way to allow easy input and follow-up, the verbatim comments will enable you to prioritize efforts which build customer loyalty.   You can track this numeric rating over time to show progress.
Individual Style, Skillset and Background Checklist Individuals use this to document background, team working style, strengths and weaknesses.  Facilitated use of the survey by a team will enable the team to discover differing work styles and objectives as well as appreciate the strengths each team member brings.  If utilized at the beginning of a team's effort, it will enable team members to appreciate the uniqueness of each member and allow a more collaborative team approach.
Team Charters  Tool to enable the team to establish objectives, roles within the team and norms they will use to govern team efforts.  All teams and team members will experience change, this charter document ensures they think through how they will incorporate changed requirements, conditions, incorporation of new members and violations of agreed to team norms.
Team Norms  A brainstormed list which identify the ways in which the team will do its work.  Starting with a standard list, team will add their own norms to customize it for their specific team.  Typically they will also include a process to add or modify a norm as circumstances require.   It is helpful to bring the team norms to each meeting so that all are reminded of the group agreement.  As the team moves through the forming and storming phases of team development, the norms provide a safe way to discuss frustration team members could be feeling.  Dealing with this frustration enables the team to communicate much more effectively and progress to the performing stage.
Team Assessment and Individual Assessments Mid-early during the life of the project, it often benefits a team to do a mid course assessment.  These assessments are team based and individually based, allowing the team to provide feedback to each member as well as to the entire group.  The assessment must be facilitated by an external party who is proficient at team coaching.  Done effectively, this allows the team and individuals to make mid course corrections to accelerate their effectiveness and can be the difference between a negative and highly positive team experience.
Training for teams and project leaders  One of the most difficult situations to handle as a project leader is team members who are not getting along.  Discontent with the team can cause a significant reduction in productivity where hurt feelings impede the entire team's progress, disabling them to optimize performance.  One of the best and yet most challenging aspects of teams is their ability to pull together people of diverse backgrounds and skillsets.  Helping them (both teams and project leaders) to understand that differences are good and can be manageable with the right toolset ensures all team members feel safe and that the project team can achieve its objectives in order to move to different challenges and teams.
Our Latest Insights – blogs